---
Have your appointments with the doctor online…
or come see us at our office
Need to see the doctor?
---
Online Scheduling Information
Scheduling an appointment is easy at our office in Beckley, WV. You can schedule online on our website by clicking the link to schedule an appointment. We accept patients for primary care through our online scheduling site. Acupuncture appointments can also be scheduled online. Although we make every effort to treat all patients who schedule with us, due to state and federal restrictions on Addiction treatment programs, online scheduling for NEW patients is not preferred and we cannot guarantee you a place in our program if you schedule online.
Telemedicine visits
You can have your appointments by telemedicine.
Please call the office to arrange a time and then just log on when it is time to visit the doctor. No traveling to the office.
Office charges and copays apply and some insurance companies do not cover online doctor's visits. Call us for more information and to sign the official consent form required do online appointments with the clinic providers. We ask that you send a current copy of your insurance card to the clinic at patientrequests@stanafordmedicalclinic.com on the date of your online visit if we do not have this already on file for you. You will receive either a paper bill or an electronic request for payment for your telehealth visits. Please remit payments promptly.
If you have not completed the consent to do telemedicine visits with us, please download and sign. You can email the form back to us at patientrequests@stanafordmedicalclinic.com. Thank you for your cooperation.
---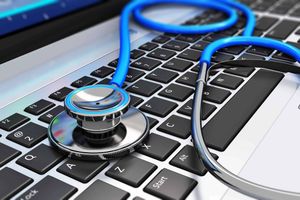 ---
Consent Form for telehealth services:
---
Registering on the Patient Portal
All new patients are encouraged to register on the patient portal, this decreases the amount of paperwork required once you get to our office. The link to the portal is below. You can also request an appointment through the portal. The portal allows you to see all of your medical records too.
---
Get in touch with us about an online appointment:
Our Clinic Hours:
| | |
| --- | --- |
| Monday | 8:30 AM – 4:30 PM |
| Tuesday | 8:30 AM – 4:30 PM |
| Wednesday | 8:30 AM – 4:30 PM |
| Thursday | 8:30 AM – 4:30 PM |